Attaining True Sustainability With Solar
By Pivot Energy July 29 2021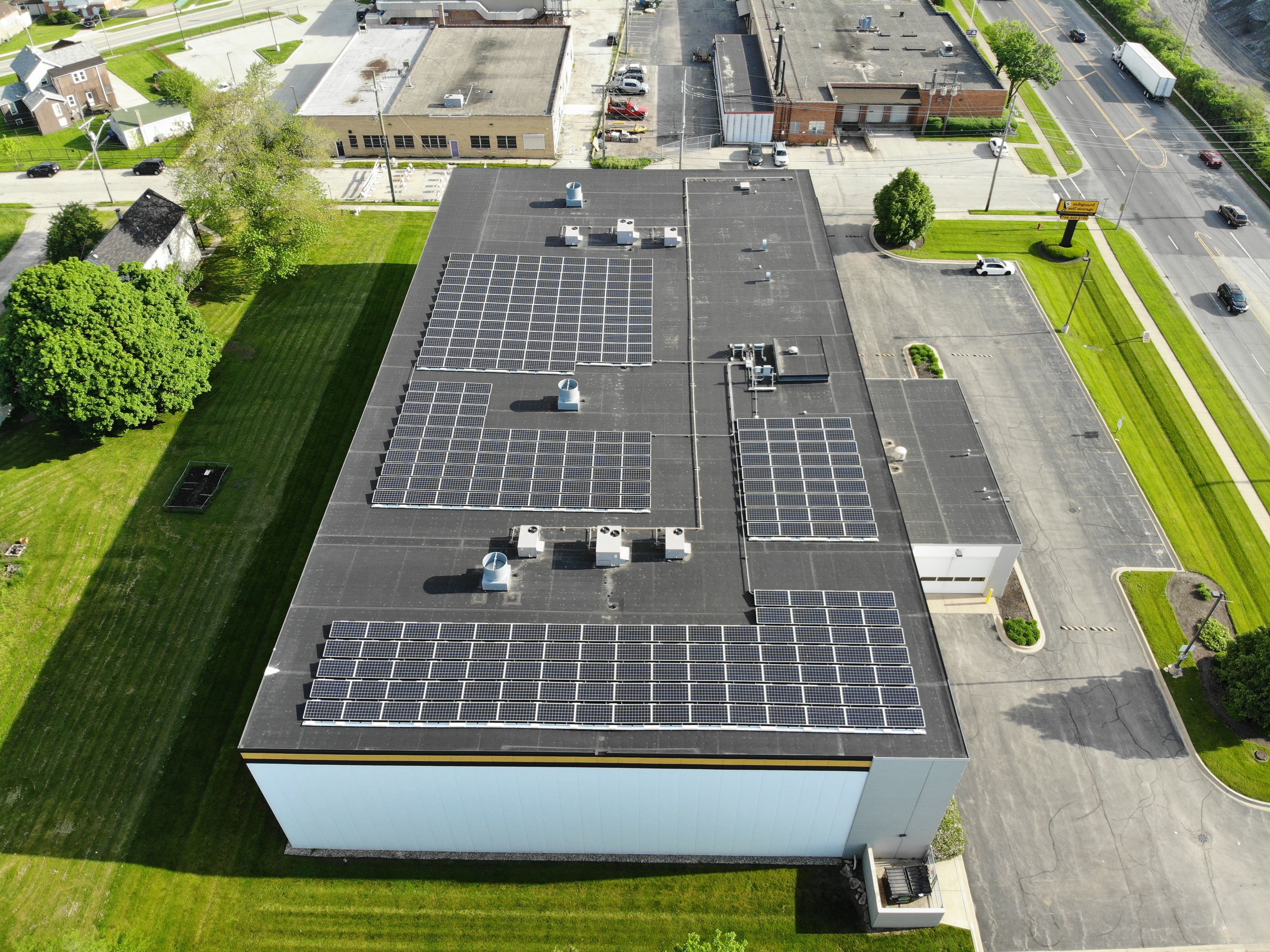 "Sustainability" is a term that has been gaining a lot of traction in recent years. As consumers are becoming more conscious of the realities of climate change, they are also becoming more concerned about the impact of their purchasing decisions on the environment. Brands and businesses strive to capitalize on this "green" trend by touting their commitments to sustainability seemingly at every chance they get. But the problem with many corporate sustainability claims is that they are just that – claims.
For sustainability statements to hold any weight, businesses must recognize that sustainability is not a one-time box to check. Rather, it is an ongoing process that requires continued innovation, imagination, and willingness to move the goal post.
Here we will explore how businesses in nearly every sector can demonstrate their ongoing commitment to protecting the environment by switching to solar.
The Rise of the Climate-Aware Consumer
Evidence shows that purpose-driven consumers are on the rise and that climate ranks near the top of the list of concerns. As people become more aware of the impacts of climate change due to greenhouse gas emissions, they are altering their purchasing behaviors.
A report from the Capgemini Research Institute found that 79% of consumers are changing their behavior based on social responsibility, inclusiveness, and environmental impact. A survey conducted by IBM and the National Retail Federation shows that 6 in 10 consumers are willing to change their shopping habits to reduce environmental impact. A 2020 Deloitte study on the landscape of evolving consumer behavior showed that the second most prominent lifestyle change consumers are making in the pursuit of a more sustainable lifestyle is choosing brands that have environmentally sustainable practices/values.
These and other studies demonstrate that modern consumers are becoming increasingly deliberate about how and where they spend their money and that they prioritize purchasing from businesses believed to be the most sustainable.
Capitalizing on the Conscious Consumer
Brands and businesses are well aware of this "green" trend and are keen to capitalize on it by advertising just how sustainable they are. These sustainability claims come in many shapes and sizes, from preventing pollution to conserving water to offsetting carbon emissions. And while the shift toward environmentally responsible business practices may seem promising on the surface, the truth is many sustainability claims are not as impactful as they seem.
In addition, many modern consumers are savvy enough to sift through the "greenwashing" to find brands that are genuinely committed to protecting the environment. So for businesses that want to improve their business practices and not just their brand perception, they must find real, tangible ways to be sustainable.
True Sustainability Through Commercial Solar
Going solar is one of the most straightforward and impactful ways for businesses to attain their sustainability goals. Traditional energy production relies heavily on fossil fuels which release greenhouse gases into the atmosphere and contribute to climate change. Solar, on the other hand, is a clean and renewable energy source that does not emit CO2 or other greenhouse gases. By switching to commercial solar, businesses can drastically reduce their carbon footprint and impact on the environment.
Another perk of going solar is that it isn't a one-time shot at sustainability like some other eco-initiatives; the environmental benefits of solar persist for the system's lifetime (20+ years). Every kilowatt-hour of energy produced by a solar array equals one less kilowatt-hour from the utility, which is heavily dependent on carbon-intensive fuel sources. Investing in solar demonstrates that your business is committed to sustainability for the long haul, not just for a public relations stunt.
Going solar can help you stand out from the crowd, especially if you are in a particularly competitive industry. This is why some of the biggest brands in the United States, like General Motors, Facebook, and Verizon have made solar a priority for their business. No matter what your business offers–storage space, beauty products, and everything in between–consumers will respond favorably to the fact that your company demonstrates its commitment to sustainability with solar.
And the best part about commercial solar is that it requires no compromise – it allows you to achieve your sustainability goals while also reducing your operational costs. Switching to solar is a win for both the environment and for your bottom line.
Going Solar With Pivot Energy
If you are ready to get serious about sustainability by switching to solar, the experts at Pivot Energy are here to help. Pivot Energy is a turnkey solar developer that has completed more than 400 commercial and industrial solar projects nationwide. Our experienced team has worked with leaders in sustainability from a wide range of industries and has what it takes to help your business demonstrate that its commitment to better the planet is anything but superficial.
Contact Pivot Energy today.