Denver Business Journal Recognizes Pivot Energy as a Finalist in Denver's Best Workplaces Competition
By Pivot Energy April 26 2022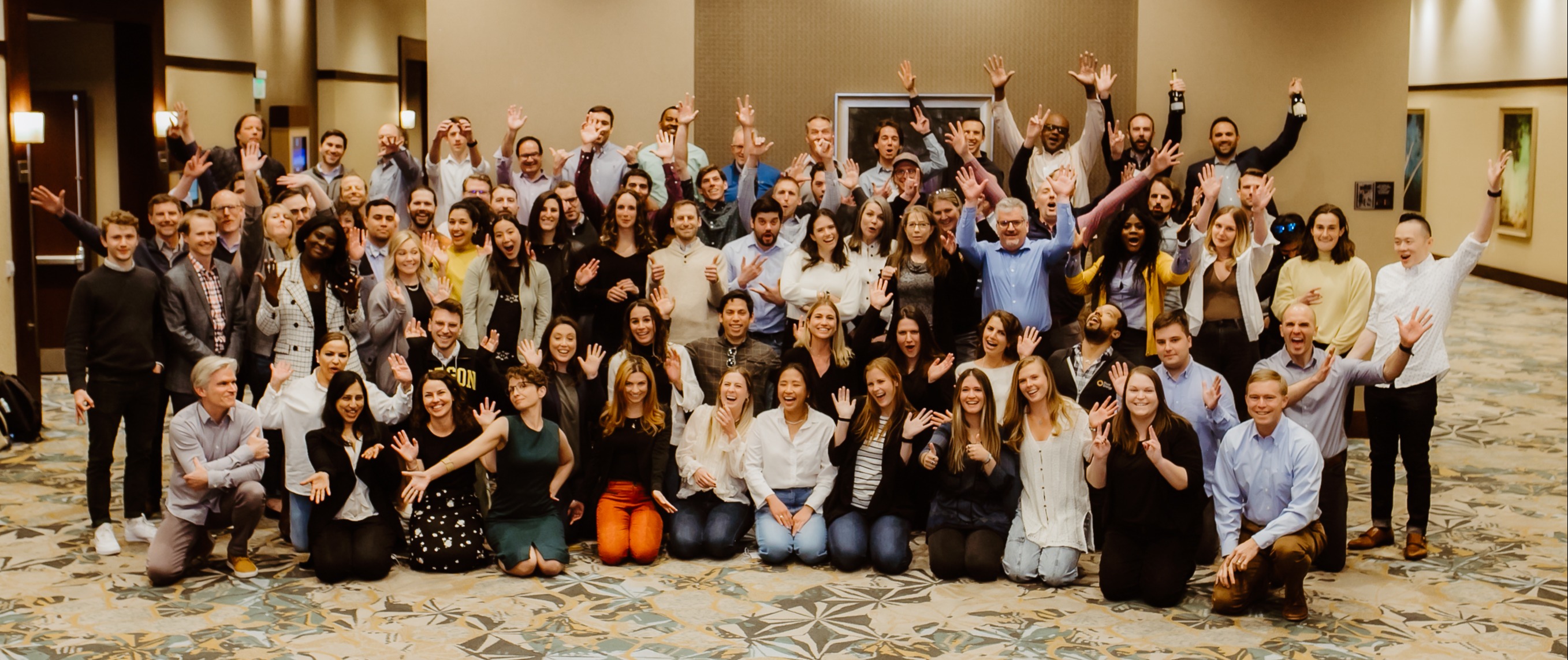 Pivot Energy has been named one of the 2022 Best Places to Work finalists by the Denver Business Journal. This year, Pivot Energy was selected under the "large" size category and is the only solar company in its size category.
Denver Business Journal's annual Best Places to Work award recognizes companies in the Denver metro area who are changing the business landscape while providing a healthy environment for their employees. Key factors under consideration include team effectiveness, trust in senior leaders, feeling valued, manager effectiveness, compensation, and benefits, as reported on standardized workplace employee engagement surveys.
The Importance of External Verification
Pivot has long valued external verification regarding the quality of our work, our impact on people and planet, and our workplace culture. From working to earn our B Corp Certification to adopting extensive ESG goals and associated external reporting requirements, we think that external evaluation processes help us to be transparent about what we do and build confidence that we live up to our values.
This recognition by Denver Business Journal comes shortly after our February announcement that we are implementing a new ESG Approach. Pivot's switch to an ESG framework allows us to communicate what we stand for more effectively, better serve our clients, and hold ourselves accountable, including in our efforts to foster a healthy workplace for our team.
Some of the workforce-focused metrics we are striving to address include pay parity and gender and racial diversity. We have also worked hard to make our Denver office more sustainable by offering our team reimbursement for public transit passes, offering onsite bicycle parking, and implementing composting. The common thread through all these efforts is that we care deeply about our team—and we think these efforts are reflected in our recognition by the Denver Business Journal.
Our Ongoing Commitment to a Healthy Workplace
Pivot Energy was previously recognized by Denver Business Journal as one of the best places to work in 2019 and 2020. In 2019, we were recognized in the "small" category, and in 2020 in the "medium" category—it certainly doesn't seem like a coincidence that our team is growing when Pivot is such a great place to work. In 2019, we were the only solar company to be recognized in any category, and in 2020 we were the only solar company recognized in the medium category. As solar is still a relatively new, growing industry, we view it as a great honor and responsibility to carry the banner of the solar industry and show that working in our industry offers an amazing opportunity to do good business while doing good for our planet.
Pivot takes great pride in creating a healthy workplace for our team. We are able to attract top talent by offering excellent benefits, a work environment where employees feel they can truly belong, and the opportunity to engage with a company that is doing meaningful work in the community.