Supply Chain Issues in Solar
By Pivot Energy March 8 2022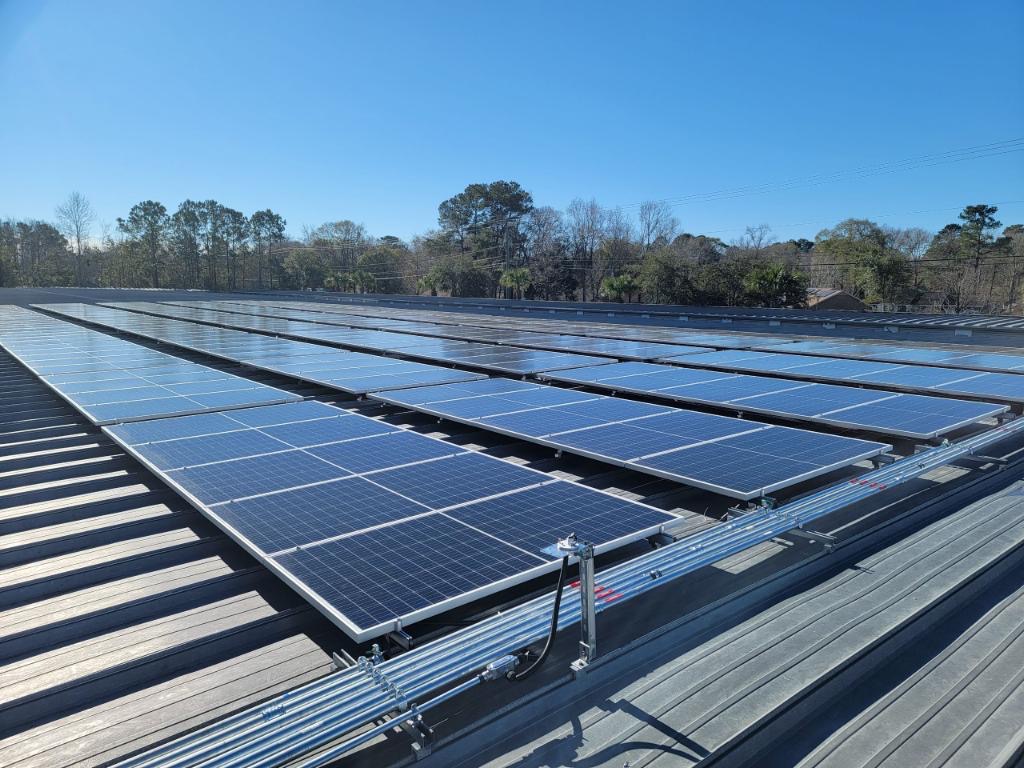 Over the past several months, you've no doubt heard about the importance of shopping early in the face of supply chain issues. Unfortunately, the solar industry is not immune to the supply chain disruption phenomenon.
Read on to learn more about the causes (there are more than you'd think) of supply chain delays in the solar industry and find out how our team can still help check solar off your wishlist.
What is the Supply Chain?
A supply chain encompasses everything behind the scenes before a customer is delivered an end-product. That may seem very broad, and it is. The solar supply chain includes all the workers, raw materials, equipment, transportation, and other activities involved in bringing solar to the end consumer, be that a residential community solar subscriber or a business with a rooftop solar system.
As a national solar provider, Pivot has team members dedicated to supply chain management, sometimes referred to as procurement. These folks help Pivot navigate supply chain shortages and disruptions to ensure projects stay on track. Here are several elements of the solar supply chain:
Raw materials used in panels, such as silicon or aluminum
Specialty equipment such as machinery, wire saws, and furnaces used in the manufacturing process
Warehouse workers who box up solar panels for shipment to their final destination
Trucker drivers who transport material and equipment shipments to build locations
Construction workers and photovoltaic installers who work on build sites
If we assess our current circumstances and the world around us—things like global transportation delays, a pandemic, a massive labor shortage—it's clear that many components of our supply chain are vulnerable to disruption. Let's examine some of the most pressing areas of supply chain disruption in greater detail.
Increases in Material Costs
Numerous key materials used in the production of solar panels hit record high prices in 2021 as suppliers struggled to meet surging demand.
Aluminum, which is commonly used in the external casing of solar panels, hit a ten-year high in pricing in 2021. From just May of 2020 to August of 2021, the price of aluminum jumped by 80%. Due to logistics issues, much of the aluminum supply is currently trapped in Asia, leaving US buyers short on supplies.
Steel, a mainstay in the construction of solar racking, has also seen a once-in-a-century jump in prices. According to a US government steel pricing index, the doubling of steel prices from August of 2020 to August of 2021 was the largest relative increase in the cost of steel since pricing was first recorded in the 1920s. It's fair to say that today's steel price hikes are as rare as the pandemic we're living through.
Silicon, which is used in 98% of the world's solar cells, hit its highest-ever global price in 2021. A reduction in silicon supply, particularly from China, the world's largest supplier of silicon, is driving massive price increases. Power shortages in China are limiting the production of all metals, impacting silicon and the multitude of other metals used in the production of solar panels.
Increases in Shipping Costs
Did you know over 80% of global trade is transported via ocean freight? With the onset of the Covid-19 pandemic, global freight shipping was put under major stress, causing delays in shipping, skyrocketing prices, and major headaches for anyone trying to ship globally, including the solar industry. A container that cost $1,920 to ship in 2020 cost over $14,000 in 2021; that's more than a 600% increase.
High shipping prices and long delays extend beyond the coasts, though—on land, a shortage of truck drivers and rising fuel prices also negatively impacting the transportation of goods. A new report from the United Nations forecasts that rising shipping costs will push consumer prices up by an average of 1.5% over the next year, with a 7.5% price increase expected for electrical equipment. So if you're considering solar for your business, it's better to get into the market sooner rather than later.
Labor Shortage
Many sectors of the American economy are facing a labor shortage, and that is especially true for manufacturing, distribution, and skilled trades, three labor forces of critical importance to the solar industry. A staffing shortage means manufacturers take longer to complete orders, orders spend more time in transit, and projects take longer to build. Labor shortages at multiple steps of the solar supply chain have worked in injunction to significantly slow commercial and community solar development in 2021.
So What Can You Do?
If you've been considering going solar but are daunted by today's market, don't fret. With the right team at your side, navigating today's supply chain issues is still possible. The Pivot team has the workforce talent, supplier relationships, and the expertise to get the job done right.
Time is of the essence—if you're interested in solar, contact the team at Pivot Energy today.