Pivot Energy Awarded 2 Megawatt Solar Portfolio in Black Hills Energy Territory
By Pivot Energy February 22 2022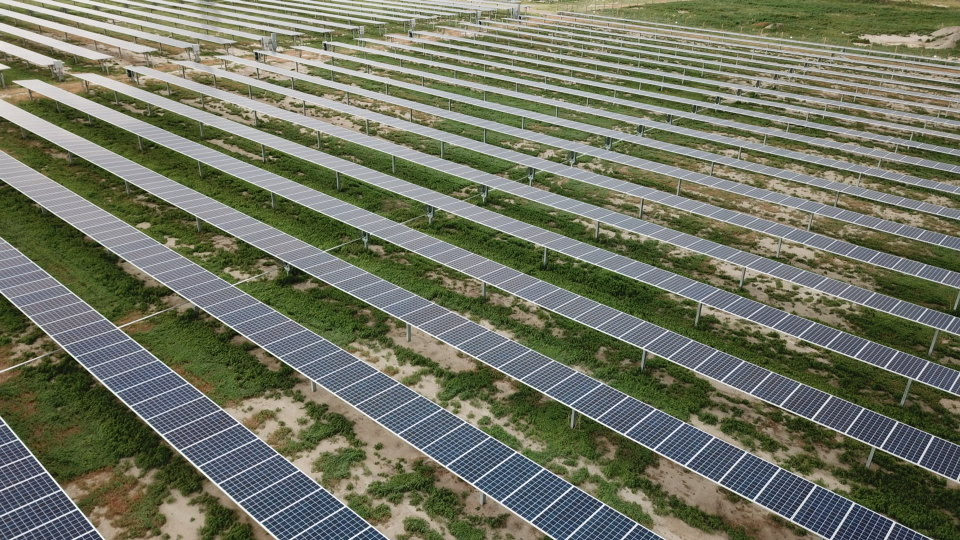 Today, Pivot Energy announced it has been awarded 2 megawatts (MW) of new community solar energy capacity through Black Hills Energy's request for proposal (RFP). Pivot will finance, construct, and manage a 2 MW community solar project and is hopeful that the project will be operational by the end of 2022.
The Denver-based solar company has earned a reputation as Colorado's top community solar developer with over a decade of experience developing, financing, building, and managing a national portfolio of solar energy and energy storage projects.
The project, located near La Junta, will produce enough clean solar energy to power 400 households. Through this project, Pivot Energy is offsetting carbon emissions equivalent to over 3,265,557 lbs of coal burned.
As part of this new project, Pivot Energy has announced donations to two non-profit organizations in Colorado, the Pueblo Hispanic Education Foundation (PHEF) and Energy Outreach Colorado. Pivot Energy has existing relationships with both organizations and has supported their endeavors in previous years.
Pivot Energy has worked in partnership with the Pueblo Hispanic Education Foundation since 2020. Through Pivot Energy's initial donation, PHEF launched Colorado's first Renewable Energy Scholarship Fund, which has supported 25 regional students in pursuit of continued education and future careers in the renewable energy industry. Pivot Energy is excited to support another cohort of students through an additional donation to PHEF.
Janelle Quick, Executive Director of PHEF, shares, "The Pueblo Hispanic Education Foundation is grateful for the continued partnership with Pivot Energy. Through this donation, we will continue to support students through the Renewable Energy Scholarship Fund, including guidance in job exploration as they pursue a career in renewable energy."
Pivot Energy will also be making a donation to Energy Outreach Colorado (EOC), a longtime community benefit organization dedicated to helping Coloradans afford their energy needs. Pivot Energy has worked with EOC for many years to provide low-cost community solar subscriptions to local low-income households. Pivot's donation will be used in Black Hills Energy utility territory to provide relief to customers in energy crises while providing families a pathway to sustainable savings through long-term community solar subscriptions.
Kim Shields, Director of Strategic Initiatives at Energy Outreach Colorado said, "It is an honor for EOC to partner with solar developers like Pivot who are receptive to the needs of the community and are making energy justice a top priority in their development of more renewable energy resources in our state. This donation will have a substantial impact on our ability to assist energy burdened households in Black Hills territory. "
Laura Geiger, Senior Manager of Community Development with Pivot Energy, said, "We hold both Energy Outreach Colorado and the Pueblo Hispanic Education Foundation in high esteem and are grateful to have the opportunity to support their local impact."
Tom Hunt, CEO of Pivot Energy, said, "Pivot Energy is excited to move forward with developing 2 megawatts of solar capacity in Black Hills Energy Territory. While we know this project will benefit Coloradans by generating affordable, clean energy, we are especially grateful for the opportunity this presents to give back to the local community in Colorado through donations to Energy Outreach Colorado and the Pueblo Hispanic Education Foundation."
The solar subscriptions will be managed through Pivot Energy's SunCentral platform, which uses proprietary cloud-based software to provide subscribers with convenient user features such as seamless bill payments, energy production monitoring, and downloadable financial reports. For more information on how to participate in a community solar garden, please visit: https://platform.pivotenergy.net/residential.