Pivot Energy Announces Major New Community Solar Agreement with Breckenridge Grand Vacations
By Pivot Energy March 29 2022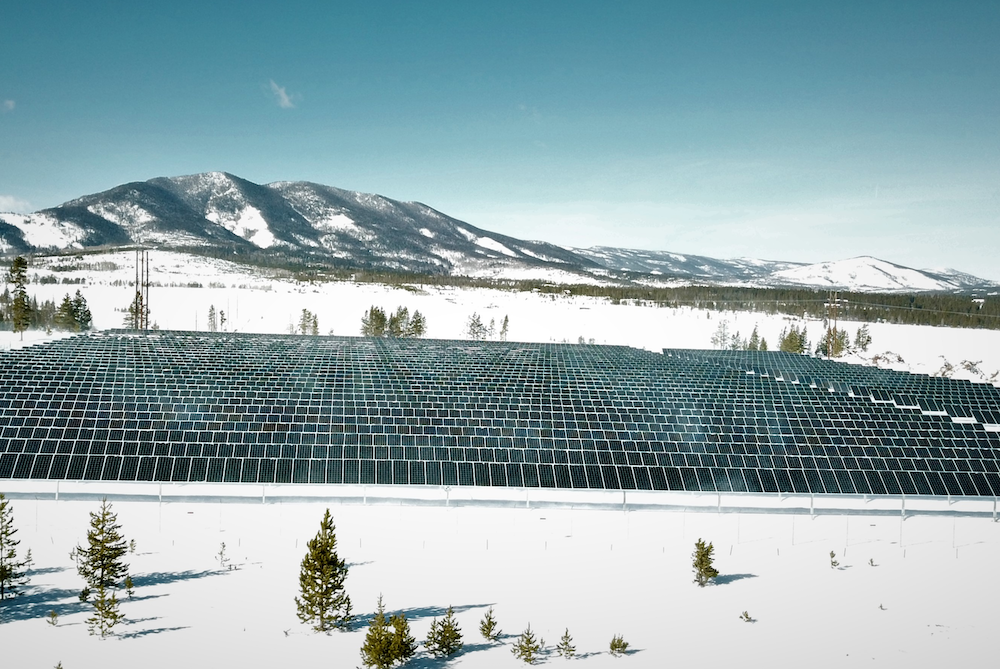 Today, Pivot Energy is excited to announce the signing of a 4.9 megawatt community solar subscription with Breckenridge Grand Vacations (BGV). The contract is one of the largest community solar subscriptions in the history of the hospitality sector and a vital component of BGV's sustainability initiative to reduce greenhouse gas emissions by 50% by 2030.
For BGV, community solar offers a range of benefits. It boosts their bottom line by providing cost-savings and hedging against rising electricity costs. Furthermore, participating in community solar represents meaningful action to address threats to normal operation posed by climate change. For BGV, the impact of climate change particularly hits home, as shorter snow seasons threaten to deter snow sports enthusiasts who flock to Breckenridge each winter for the legendary snow-capped mountains.
Emily Kimmel, Recycling and Sustainability Manager for Breckenridge Grand Vacations, said, "Pivot Energy has been an ideal partner in our efforts to obtain a community solar subscription, both because of their extensive footprint in Colorado and their commitment to shared values of community wellbeing and environmentalism. Sustainability is of the utmost importance to Breckenridge Grand Vacations, and we are very excited for the opportunity this community solar subscription presents to bring us closer to meeting our sustainability goals. We look forward to working with Pivot in the months ahead to bring these endeavors to fruition."
For Pivot, helping clients like BGV traverse their own sustainability journey, and thus bringing the benefits of solar to more communities, is an integral part of meeting their ambitious ESG goals.
Matthew Brenn, Director of Business Development for Pivot Energy, said, "Pivot Energy is proud to be working with a partner like Breckenridge Grand Vacations that is so committed to renewable energy and sustainability. As a Colorado-based company, we have a deep appreciation for the beautiful environment here in our state, and take seriously our role to combat climate change and preserve clean air and clean water. We are excited to facilitate a key part of BGV's sustainability journey and are eager to see what the future holds for our partnership."
The solar gardens associated with BGV's subscription are currently under construction, with the first round of projects expected to come online in 2022 and the remaining capacity expected online by late 2023.
About Pivot Energy
Pivot Energy is a national solar provider that develops, finances, builds, owns, and manages solar and energy storage projects. Pivot offers a distributed energy platform that includes a range of services and software aimed at serving the full solar ecosystem. Pivot is a Certified B-Corporation that proudly follows a corporate strategy aimed at providing a positive impact on society as measured by Environmental stewardship, Social leadership, and responsible Governance (ESG) factors. Learn more at pivotenergy.net.
About Breckenridge Grand Vacations
Created in 1984, Breckenridge Grand Vacations (BGV) was founded by brothers Mike and Rob Millisor and now CEO Mike Dudick, upon the belief that the success of their company would be determined by the positive impact it had on their owners and guests, employees and the community. Now with a robust triple bottom line philosophy, BGV focuses on its people, with 25,000 owners and guests and over 650 employees; its philanthropy, awarding over 1 Million annually through its philanthropic arm BGV Gives; and the planet, through its BGV Sustainability programs. For more information about Breckenridge Grand Vacations, visit breckenridgegrandvacations.com or contact Director of Corporate Communications and PR, Juli Rathke at 970-423-4251.