COP26: The Highs, The Lows, and The Case For Clean Energy
By Pivot Energy December 9 2021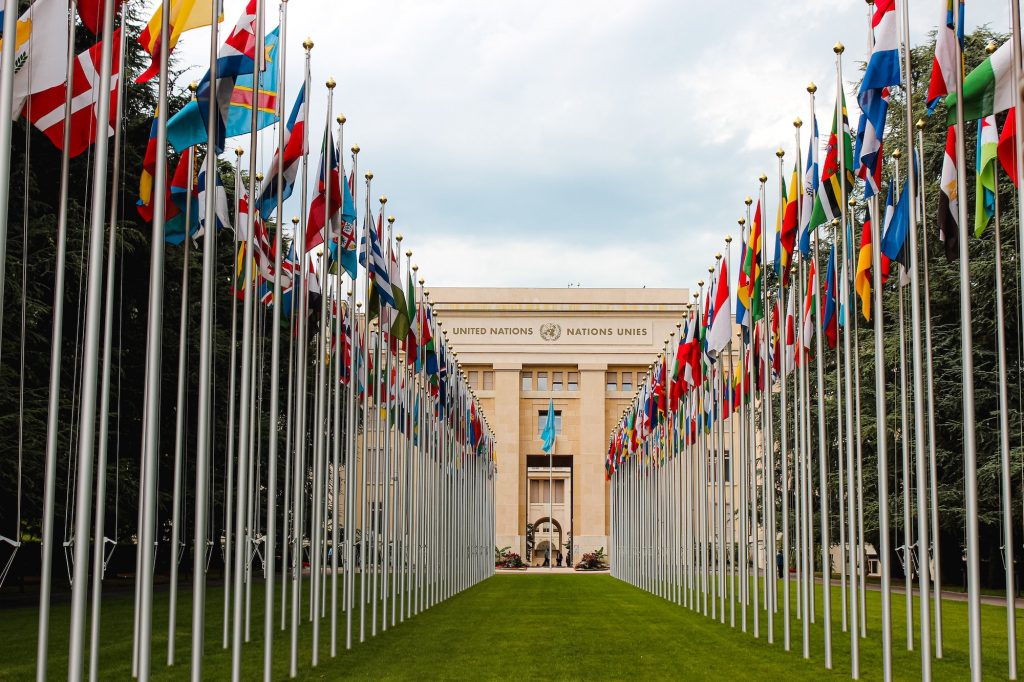 What is COP26?
You have probably seen COP26 headlines across every news outlet the last few weeks, but what impact does that have on you? This year marks the 26th gathering of the "Conference of the Parties" (COP) of the United Nations Framework Convention on Climate Change (UNFCCC) in Glasgow, Scotland. This conference is put on by the United Nations with the goal of coming together to tackle climate change.
Why is COP26 Important to the Solar Sector?
COP26 is important for the US solar industry as decisions made at landmark events like COP26 end up guiding policy at the national, state, and even local level. Efforts to combat climate change involve a renewable energy-friendly, pro-solar policy landscape, which in turn fosters growth in solar development. COP26 also puts climate change and the shift to clean energy at the top of mind for companies and individuals who may then be inspired to take their own steps in the fight against climate change.
COP can serve as a springboard for climate initiatives, leveraging peer pressure and the attention of the public to get countries on board with climate initiatives. Knowing they will be put on the record about their climate efforts at such an event, COP can also push government officials across the world to put more thought and effort into their emission reduction plans.
Historically, COP has helped nations come together to set broad goals in the fight against climate change. Notably, COP21 resulted in the Paris Agreement, in which participating nations agreed to work toward keeping global warming to no more than 1.5 degrees Celsius, a key temperature that scientists say will help avoid some of the worst effects of climate change.
This year, COP26 had its fair share of highs and lows. Parties agreed to the Glasgow Climate Pact, pledging to reduce their emissions by 45% by 2030. But this pact is simply a voluntary pledge, with no enforcement mechanism. 197 different nations and 40,000 people came together for negotiations this year, representing a shared global urgency around addressing climate change. But the biggest "delegation," so to speak, at the conference was actually the fossil fuel industry with 503 people present–more than any nation.
Successes at COP26: A Reason for Optimism
COP26 wasn't all doom and gloom. A number of ambitious goals were set that are worth celebrating:
For the first time ever, this year's COP garnered a

commitment

for a reduction in coal usage, the single biggest contributor to global temperature increases.

130 nations comprising 90% of the world's forests pledged to stop deforestation and commence reforestation efforts by 2030.

105 countries

committed

to a 30% reduction in their emissions of methane, a lesser-known but particularly impactful greenhouse gas.
As we reflect on the outcome of COP26, it's important that we not let perfect be the enemy of good. Even small steps toward clean energy and emission reductions are a step in the right direction, and it's hard to overstate the significance of bringing together nearly 200 nations to work toward the common goal of combating climate change.
Looking Forward to a Brighter (Solar Powered!) Future
Combating climate change is no small task, and we all have a role to play in it. Goals like 100% renewable energy by 2030 or carbon neutral by 2050 are not static goals that governments "set and forget." Instead, the renewable energy growth on the ground is undertaken one step at a time – and all those steps add up.
Each time Pivot builds a new community solar garden, a business signs a power purchase agreement for clean solar energy, or an individual decides to become a community solar subscriber, we are one step closer to a future powered by clean energy. Optimism for the future and optimism for speeding up the clean energy transition is warranted – even in just the past decade, we have seen massive advancements in technology, drops in the cost of solar power, and dramatic shifts in consumer demand. If you're interested in doing your part to expedite the clean energy transition, reach out to the team at Pivot today.