Community Solar Subscriptions for Businesses: What to Expect, Timeline, and More
By Pivot Energy March 31 2022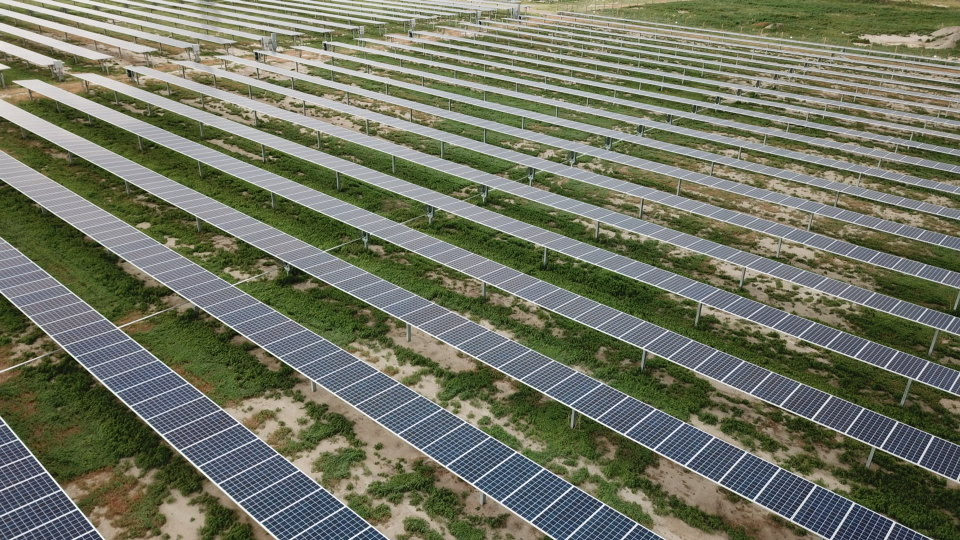 If your company is considering solar, you likely have a number of questions. Here at Pivot Energy, our goal is to make sure your company is prepared to make a well-informed decision.
Pivot has a deep track record of building and operating community solar projects of all sizes. This experience helps us understand the extensive planning, organizational considerations, and due diligence that goes into your company considering solar. We also recognize that potential subscribers are often curious about their community solar subscription timeline. Here we outline what kind of timeline a commercial or industrial organization might expect when subscribing to a new community solar project.
What is Community Solar?
Community solar is a great option for companies interested in supporting clean energy without installing solar at their facility. Signing up for a community solar subscription eliminates onsite construction, is not dependent on your facility's physical constraints, and can even move with you if you relocate. Supporting solar has never been easier or more accessible.
Phase 1: Pre-Contract
The"pre-contract" period generally ranges from 1-6 months, depending on your company's existing level of knowledge about community solar and the number of internal stakeholders that need to be consulted before signing.
Education:
Initial phone call

: Our first contact with a company considering solar is typically a 30-60 minute educational phone call. In this call, we provide a general overview of what to expect from community solar. We explain the program, what enrollment looks like, the savings, the requirements, etc.

Ongoing education

(1-4 months): After this initial call there are often more questions that come up as additional stakeholders learn about community solar. We typically get questions from the C-suite as well as people who work in finance, operations, and accounting. Our team is always happy to answer via email or with a follow-up phone call.

Decision making

: We know that a lot of internal processing is happening during this initial phase. Companies might be looking into other options, shopping additional companies, and doing their general due diligence. We understand that this all takes time and we encourage companies to take as much time as they need, which is why we did not include a timeframe for this portion.

Information gathering: (1 month)

Occurring in parallel to the client education process, our own information gathering process takes place. We collect important details like your company's electricity usage data in order to create a custom community collar subscription proposal for your review.
Phase 2: Post-Contract

Congratulations—your company has signed a contract for a community solar subscription! The next big milestone will occur once your solar garden is live. While it can take some time to develop a new project and bring it online, the good news at this point is your work is mostly done. While you wait, a few exciting things happen:

Introduction to relevant Pivot team members:

The SunCentral team:

As the solar garden your subscription is tied to nears its "go-live" date, your point of contact will be introduced to Pivot's SunCentral team. SunCentral is Pivot's software platform that we use to manage community solar subscriptions and will be a tremendous resource for you throughout your subscription. The SunCentral team will welcome your company to the new program, get your staff set up on the online portal, go through the billing process, and answer any questions that come up.

The marketing and public relations teams:

Many of our clients take great pride in subscribing to community solar as it directly contributes to their broader sustainability goals. As solar garden completion gets closer we often see customers become increasingly excited to share about their participation in clean, local energy with a broader audience. Your sales contact at Pivot Energy may ask if you're interested in working with our marketing or PR team on a press release, case study, or other types of content. Perhaps your company has decided to offer support to a local community nonprofit or host a volunteer event to commemorate your new solar milestone—we'd love to help you highlight that.
An Overview of Timeline Expectations
From the time a company first has a conversation with us till their community solar subscription is active typically ranges from 4 to 18 months. However, if we've learned anything in the past two years, it's that sometimes things don't go according to plan—whether you're dealing with a pandemic, natural disasters, or global supply chain failures. In our present time of seemingly endless unprecedented events, we are happy to be flexible and work with your company to make things run as smoothly as possible. You can rest assured that your solar future is in good hands.
The Trifecta: Simple, Flexible, and Accessible
With community solar you not only enjoy direct cost savings, but you also get to participate in supporting local clean energy generation, all while avoiding the expense and logistical requirements of installing a solar array at your facility. As your company grows and moves over time, so too can your community solar subscription.
If you're interested in learning more about how your business can get started with a community solar subscription, contact the team at Pivot today. We'd love to answer all your questions.