Pueblo Hispanic Education Foundation Can Expand Scholarship Opportunities for Students Thanks to Partnership with Pivot Energy
By Pivot Energy May 11 2022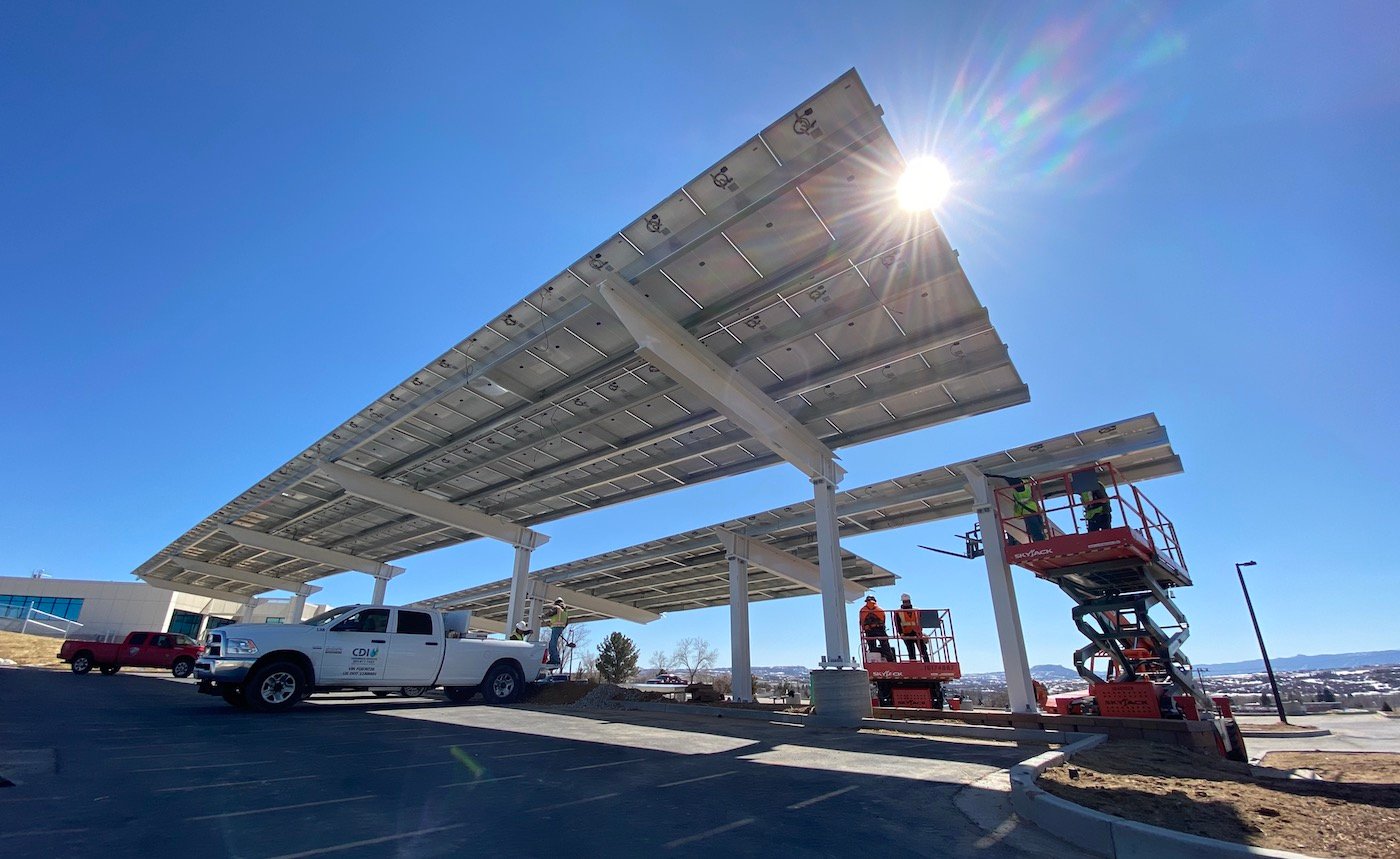 Pivot Energy is excited to mark the 2022 graduation season with a renewal of its support for the Pueblo Hispanic Education Foundation (PHEF), the latest instance of the company's endeavors to reinvest in local Colorado communities. Pivot Energy is thrilled to support another cohort of students this year through the Renewable Energy Scholarship Fund it first launched with PHEF in 2020 to increase access to higher education and facilitate careers in renewable energy for historically underrepresented groups.
The majority of PHEF's scholarships are awarded based on need, providing support for students facing financial hardship that may otherwise limit their ability to pursue their desired educational path. Many of these students face the challenge of working to financially support their families while also attending school full time. This scholarship offers some relief, allowing these students to direct more time and energy toward their academic studies. PHEF also offers students resources for career exploration and planning, as well as workshops on financial literacy, stress management, and other relevant skills.
By increasing access to higher education for historically marginalized groups, PHEF's efforts contribute to the broader push to address the economic and cultural barriers students may face when seeking a career in clean energy. Pivot Energy is eager to facilitate these efforts to make renewable energy career paths more accessible, an endeavor that mirrors its internal workforce development efforts.
Pivot Energy's efforts to support PHEF's mission extend well beyond scholarships. It has facilitated opportunities for students to obtain hands-on experience in solar and sustainable energy, including hosting tours of local solar gardens in Colorado. This kind of direct exposure to the renewable energy industry is helpful for students seeking to learn more about the career opportunities available to them at a pivotal point in their education and career trajectory. Students are able to learn of the immense variety of career paths in the renewable energy industry beyond the obvious positions of installer or engineer, including roles in accounting or marketing and beyond.
Janelle Quick, Executive Director of PHEF, said, "Pivot Energy has been an incredible partner in our efforts to make higher education an option for more Coloradans. We have been so impressed by Pivot's track record as a B Corp working to generate a positive impact by prioritizing community involvement and reinvestment. Thanks to Pivot's support, we will be able to provide scholarships to more students as they pursue careers in the renewable energy sector and beyond, changing countless lives for the better."
Laura Geiger, Senior Manager of Community Development with Pivot Energy, said, "Pivot Energy is proud to continue investing in the meaningful work carried out by the Pueblo Hispanic Education Foundation. With the rising cost of education and the unprecedented events of the last two years, students have faced countless challenges as they work to pursue a career path, making the work of PHEF more important than ever before. We do not doubt that PHEF's tireless support for students across Colorado will have an immense, lasting impact on our local communities for decades to come."
About Pivot Energy
Pivot Energy is a national solar provider that develops, finances, builds, owns, and manages solar and energy storage projects. Pivot offers a distributed energy platform that includes a range of services and software aimed at serving the full solar ecosystem. Pivot is a Certified B-Corporation that proudly follows a corporate strategy aimed at providing a positive impact on society as measured by Environmental stewardship, Social leadership, and responsible Governance (ESG) factors. Learn more at pivotenergy.net.
About Pueblo Hispanic Education Foundation
PHEF helps students turn their educational dreams into goals and those goals into reality by providing scholarships for higher education to students in need from all backgrounds from Pueblo and Southern Colorado to assist them in achieving lifelong success. Visit: phef.net.