How To Talk About Your Renewable Energy Project
By Pivot Energy November 24 2021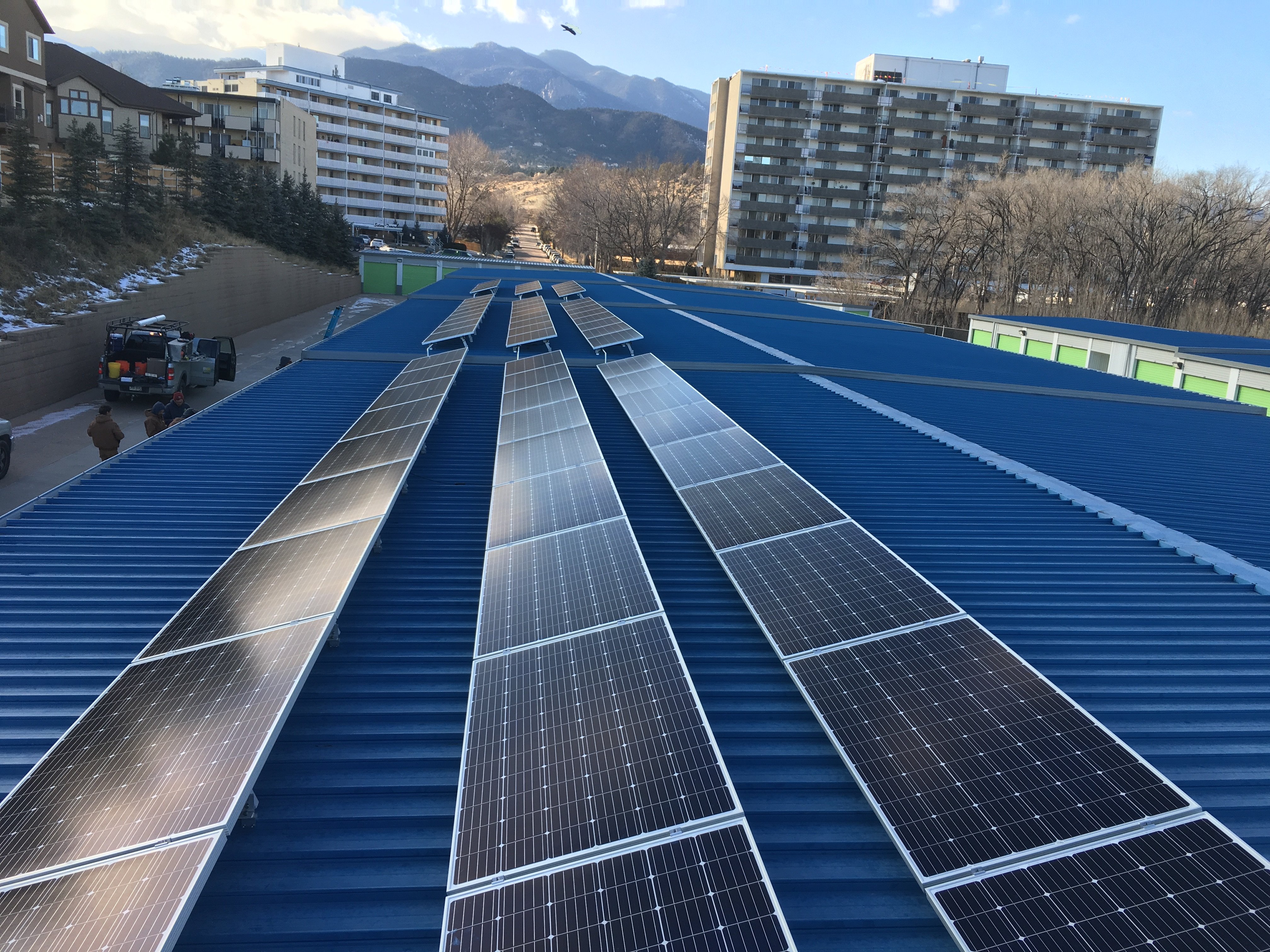 Installing a commercial solar project comes with many benefits; reducing your carbon footprint, saving money, and increased resiliency just to name a few. If this is your first clean energy project, you might feel less than confident discussing the ins and outs of what makes your new project so exciting. Here we will walk you through some of the key talking points about your project to share with your community, customers, and stakeholders.
Carbon Reduction
Climate change is top of mind for individuals and businesses around the world, and it is now widely known that reducing greenhouse gas emissions is critical to curtailing this impending threat. With that in mind, one of the first things you can highlight when discussing your latest renewable energy project is how much carbon dioxide (CO2) it offsets. CO2 quantities can be difficult to conceptualize, so it is helpful to provide a tangible example of what it actually means.
For example: "In 2021, our business installed XX megawatts of solar panels on our New Mexico production facility. This project generates XX kilowatt-hours of clean energy per year, which is equivalent to taking XX gas-powered cars off the road."
The above example provides the following key information:
The size of your project

The amount of renewable energy your project generates per year

A relatable equivalent for your project's CO2 emission reductions
This kind of straightforward messaging demonstrates that your company is dedicated to being part of the solution to climate change.
Benefits To The Local Community
As renewable energy projects expand into new geographical markets, one concern developers face is how projects will impact the local community. The good news is that clean energy projects are typically beneficial to the communities that host them, and this can be another helpful talking point when discussing your latest renewable energy project.
Some of these benefits include:
Improved public health – Renewable energy development reduces a community's dependence on energy made from fossil fuels, which produce harmful emissions that negatively impact the health of residents.

Lower energy costs – The cost of renewables are steadily declining, which translates into energy savings for host communities.

Spur economic development – Clean energy projects can attract businesses with ambitious sustainability goals to communities that are perceived as friendly to renewable energy development.

Solar projects

also typically increase property value, increasing tax revenue for the local community and helping pay for roads, schools, and emergency services.

Resilience – Renewable energy systems are less susceptible to large-scale failure because they are distributed in nature. This improves resilience in the case of extreme weather events.
There are additional benefits renewables can bring to host communities, so you should assess what unique benefits your project offers the particular community in which it is developed.
Job Creation
Not only do renewable energy projects create jobs, they also create more jobs on average than fossil fuel technologies. When your business chooses to develop a renewable energy project, you support jobs directly in the community in the form of electricians, installers, project managers, and more.
Illinois offers a great example of how clean energy projects can create American jobs. In 2016, the state passed the Future Energy Jobs Act, which not only resulted in a 20-time increase in solar energy installed, as well as hundreds of new jobs for residents of Illinois.
With American job growth, especially top of mind following the recent passage of the bipartisan Infrastructure Investment and Jobs Act (IIJA), speaking to how many jobs your renewable energy project supports can be extremely impactful.
Brand Loyalty
When your company develops a renewable energy project, you create a whole new reason for your customers and partners to be proud to affiliate with your brand. Sustainability is a primary driver in a wide range of personal decisions, from where to shop for groceries to where to buy apparel. Being able to say that "This jacket was produced in a facility powered by 100% renewable energy" means a lot to the growing number of consumers who are concerned about the impact of their purchasing decisions on the environment.
Similarly, sustainability is an increasingly important factor in business decisions. Warehouses, offices, and other types of commercial buildings that are powered by renewable energy are extremely attractive to businesses that prioritize minimizing their environmental footprint. For example, Boulder Commons – a unique high-performance multi-tenant commercial building located in Colorado – has attracted environmentally-oriented tenants such as Rocky Mountain Institute.
Addressing the core values of your customers and business partners is an excellent way to communicate the importance of your clean energy project.
Leadership
If your industry is new to the clean energy space, your renewable energy project can help establish your brand as a leader in sustainability in your sector. If you are among the first in your field to invest in clean energy, this is something you should be sure to highlight when discussing your latest project.
Continue To Thrive With Renewable Energy
Hopefully, your first clean energy project won't be your last, and the Pivot Energy team has what it takes to help your business maximize its potential with a robust renewable portfolio. Contact us today!