How the Massachusetts SMART Program is Different Than Traditional Onsite Solar
By Pivot Energy October 2 2020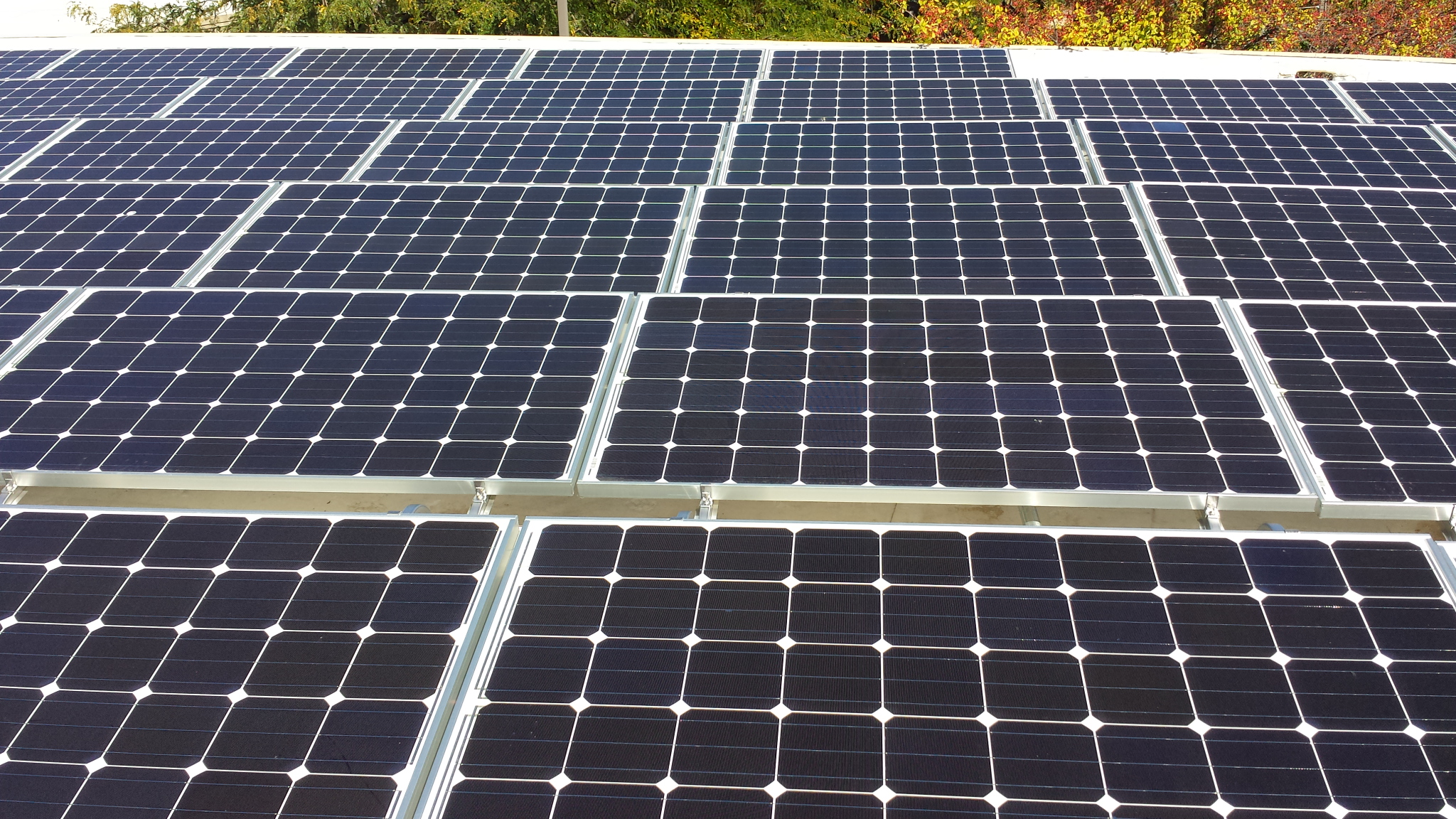 2020 is a year of unforeseen and incalculable disruptions, and for many organizations, anything outside of the core competencies is a distraction. Right now, cash flows, efficiency, and adaptation are of utmost importance. In recognition of this, it is worth revisiting why the Massachusetts SMART program should be on your radar and how you stand to benefit from it.
Hosting Solar is Different Than Investing in Solar
When people think of solar, they typically assume that system needs to be bought by a building owner to place on their roof. However, with the SMART program, property owners do not have to buy the solar array. Instead, solar developers will pay you to host a solar array on your roof. This means that property owners can now rent their roofs to increase their profit while also increasing their property value.
Cell phone companies have been doing this for years by paying businesses to install and host cell phone tower sites. Massachusetts saw an opportunity to use a similar model with solar arrays. Business owners can now put their roof to work by hosting a solar array and unlock a new, predictable income stream. By partnering with an experienced solar developer, owners can receive an average of $25-75K+ per year for the next 20 years! A roof lease is a low-risk opportunity because a third-party will develop, own, and maintain the solar array for the lease lifetime.
In our previous articles, we explained the state-approved incentive program and followed up with examples of how Massachusetts businesses can turn their unused roof space into a new revenue stream. In this article, I want to go back to basics and explain what makes SMART so different from the patchwork of programs and incentives throughout the marketplace. I will also cover how building owners can seize this opportunity and realize predictable, long-term income streams by participating in the program. Let us get started.
A Brief History of Solar in Massachusetts, A National Leader
It is worth repeating when it comes to solar, geography is not destiny. While many states come to mind as having sunnier resources than the Commonwealth, Massachusetts has long been a solar energy adoption leader in the United States. Due to high electricity costs and favorable incentives, it is not uncommon for a solar project in Massachusetts to have a quicker payback than a comparable system in Arizona or Nevada. GreenTech Media lists MA in the top 10 states with deployed solar.

The growth has been exponential. In 2007 just a few months into office, Gov. Deval Patrick announced goals for 250 megawatts (MW) of solar by 2017. When his administration made this announcement the state had only 3 MW of solar on the grid. As of 2019, MA had reached 3 gigawatts (GW) by the end of 2019, a growth of 100,000%!
As in many other utility territories, Massachusetts businesses have options to purchase a system (cash or finance) or enter thirty-party arrangements with developers. With net-metering, system owners can be credited at 1:1 retail rates for the excess energy they generate that goes back to the grid. Additionally, there were Solar Renewable Energy Credits (SRECS) payments for the "green attributes" affiliated with solar, which utilities have often sought out as part of their compliance with Renewable Portfolio Standards, which require a certain percentage of their energy mix is clean and renewable. However, the SMART program makes it even easier for property owners to earn money from solar.
In November of 2018, the state's Department of Energy Resources (DOER) phased out SRECS and introduced the Solar Massachusetts Renewable Target (SMART) program. SMART is an example of a Feed-in-Tariff (FiT) model, where system owners of both residential and commercial systems to sell power directly to the utilities of Eversource, Unitil, and National Grid. FiTs have been around for more than a decade in Europe, leading to rapid increases in renewable energy. However, it is more novel in the States.
Why the SMART Program Is a GameChanger
Historically, prospective solar customers either had to purchase or finance a system or enter a third-party ownership structure to support renewable energy. Enter the SMART program and Feed-In-Tariff model and solar deployment just became a whole lot more straightforward (and lucrative.)
Business owners in Eversource, National Grid, and Unitil territory can simply lease their roof to a solar developer and make a solar array a trusted, long-term tenant. There are no costs involved because the developer simply wants to rent your roof! Underutilized assets like rooftops, parking lots, and empty fields can become host sites for solar energy and system owners can unlock 20 years of predictable income streams. Now more than ever, by participating in SMART, your business can boost its Net Operating Income, with a low-risk and state-approved incentive program. With third-party owned and developed systems that are available through Pivot Energy's Site Lease model, building owners do not have to invest a dollar or maintain the system to benefit from the program.
If you have an open roof space in good condition, parking lot or field, you may be a viable candidate for a site lease. Just as Pivot Energy has worked with landowners for years to turn their underutilized assets into new revenue streams, Pivot Energy is helping Massachusetts building owners prosper, the SMART way.
Massachusetts Building Owner?
Earn Money From Your Roof with Pivot