Despite Supply Chain Crisis, Pivot Energy Completed 100+ Solar Projects in 2021
By Pivot Energy February 1 2022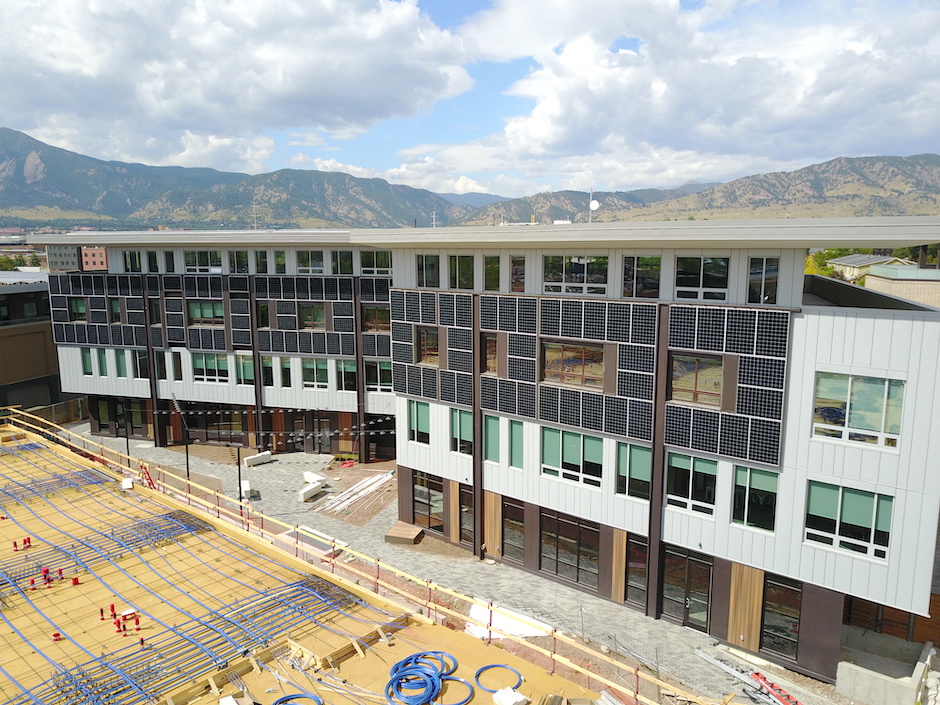 Despite the enduring difficulties presented by COVID-19, supply chain delays, and economic uncertainty, 2021 was a momentous year for Denver-based Pivot Energy. The national commercial solar and energy storage provider developed over 100 solar projects which made significant contributions in the fight against climate change. The projects will help offset an estimated 56,000 metric tons of CO2, the equivalent of removing over 12,000 cars from the road.
As delays and shortages threatened the solar industry at large, Pivot maintained project development through 2021, to the extent that they expanded the internal team by 115% in order to meet demand for new projects.
Pivot's V.P. of EPC Services, Bryan Treese said, "Even in the face of a global supply chain crisis, Pivot Energy finished 2021 strong, bringing solar to more Americans through the completion of over 100 projects. The strength of Pivot's solar supply chain network and the growth of our talented team right here in Colorado have played a key role in securing our success."
Pivot's resiliency amid the global supply chain crisis is evident in its track record of development across all types of solar markets, from entrenched solar meccas to fledgling markets. In the well-established solar hub of Illinois, Pivot Energy completed construction of a large multi-site solar portfolio. In Georgia's emerging solar market, Pivot Energy launched solar installations as part of a 65-site partnership with Extra Space Storage. In a year that saw immense supply chain crises even in established markets, Pivot Energy surmounted these challenges and successfully developed solar projects across the nation, even in nascent markets without established solar supply chain networks, including Alabama, South Carolina, and Tennessee.
Analysts anticipate a decline in solar development in the coming year, largely due to supply chain disruptions. Still, Pivot Energy has an optimistic outlook on the future, and in 2021 secured agreements to develop multiple massive solar portfolios. In New York, Pivot secured a massive multi-site commercial solar contract, bringing their total solar development pipeline in the state to over 250 megawatts. In Virginia, Pivot Energy's partnership with Clean Footprint is set to bring 42 megawatts of solar energy capacity to 11 projects across the state.
Tom Hunt, CEO of Pivot Energy, remarked, "Pivot Energy is well-positioned to maintain our track record of aggressive development. In 2022 as in years past, Pivot will strive to meet the demand for renewable energy and bring clean, reliable solar power to more Americans. I am excited to see what our team will accomplish in the year ahead."
Pivot Energy will continue its plans for development in both the commercial and community solar sectors in 2022, working toward its mission to accelerate the rapid transition taking place in the energy industry to a more decentralized and cleaner approach to power generation.