Community Solar
Pivot Energy Partners With Clean Footprint to Bring 42 Megawatts of Solar Energy to Virginia
October 20 2021
View Post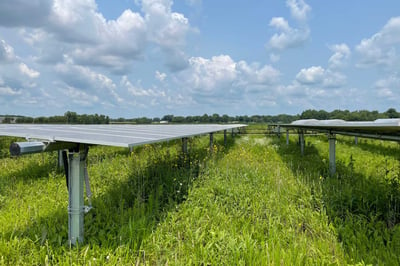 Pivot Energy Partners With Clean Footprint to Bring 42 Megawatts of Solar Energy to Virginia
Pivot Energy and Clean Footprint are pleased to announce their partnership to bring 42 megawatts (MW) of solar energy capacity to 11 projects across Virginia. The projects are expected to serve households, municipal buildings, and local businesses with clean, renewable electricity for many years to come. While Virginia may rank 11th nationally in terms of…
By: Pivot Energy
October 20 2021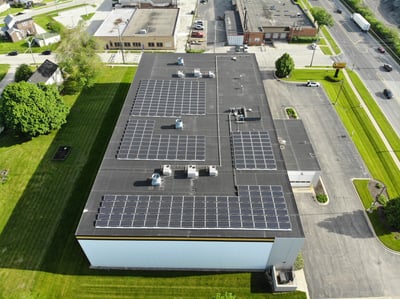 Attaining True Sustainability With Solar
"Sustainability" is a term that has been gaining a lot of traction in recent years. As consumers are becoming more conscious of the realities of climate change, they are also becoming more concerned about the impact of their purchasing decisions on the environment. Brands and businesses strive to capitalize on this "green" trend by touting…
By: Pivot Energy
July 29 2021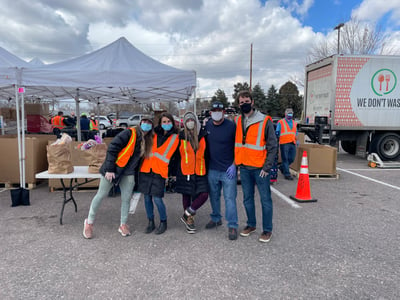 Reflecting on Our Work as a B Corp
March is B Corp month and as a proud member of the movement, Pivot Energy celebrates all of the companies striving to do better business. As a national leader within the solar industry, our work inherently aligns with B Corp's values of striking a balance doing good for our people, planet, and profit. However, for…
By: Pivot Energy
March 31 2021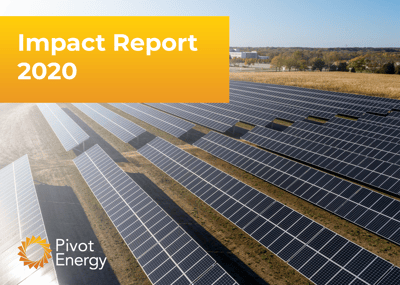 Business for Good: Pivot Energy's 2020 Impact Report
We are excited to release Pivot Energy's 2019 Impact Report. As a Certified B Corporation, we operate on a triple bottom line basis, meaning our activities are oriented towards having a positive impact on people, planet, and profit.
By: Pivot Energy
January 29 2021
Pivot Energy Continues Charitable Giving with $90,000 Donation to Bright Futures
Pivot Energy, Colorado's leading community solar developer, announced it has donated $90,000 to Bright Futures, a Weld county workforce initiative designed to remove barriers for students that prevent them from pursuing higher education and obtaining gainful employment. The donation will be used to help a minimum of 45 local students pursue training and advanced educational opportunities. As a triple bottom line company, Pivot…
By: Pivot Energy
November 25 2020
Are You Guilty of Recruitment Bias?
Author: Tom Hacquoil, CEO of Pinpoint At Pivot, we are working to build a diverse and inclusive team, which is why we decided to use Pinpoint for our recruiting software. Pinpoint's software attracts a diverse pool of high-quality applicants and taps into underrepresented talent. We feel so grateful to partner with Pinpoint for our company's hiring…
By: Pivot Energy
November 5 2020
5 Strategies Towards Purposeful Corporate Philanthropy
Author: Hannah Erwin Internal Operations Associate In a world with climate change, a global pandemic killing more than 500,000 people, and a re-energization of racial equity protests, it is now more important than ever to ensure that your business has plans in place to support your community and employees. Here are five strategies that…
By: Pivot Energy
July 9 2020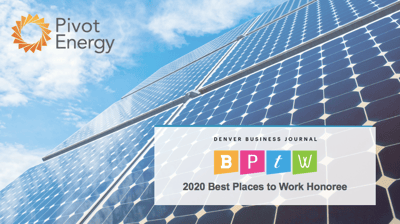 Pivot Energy Achieves "Best Places to Work" for the Second Year in a Row
Pivot Energy has been named one of the 2020 Best Places to Work honorees by the Denver Business Journal. This year, Pivot Energy was selected under the "medium" size category and is the only solar company in its size category. The annual award recognizes companies with the best workplaces in the Denver metro area who…
By: Pivot Energy
June 29 2020
A Commitment to Change
Pivot Energy deeply and whole-heartedly supports the end of racial oppression and social injustice. As a Triple Bottom Line company, we must support and contribute to the fair and equitable treatment of all people. Pivot is committed to being a leader in the battle against global warming, which disproportionately affects people of color. However, we…
By: Pivot Energy
June 5 2020
Pivot's Triple Bottom Line: A Brief History & Lessons Learned
Author: Chad Schubert Director, Internal Operations As a Triple Bottom Line (3BL) company, measuring success in terms of People, Planet, and Profit is baked into the DNA of Pivot Energy, but achieving success is not always easy. With a decade of operating under a 3BL structure, we want to share our successes, failures, and…
By: Pivot Energy
April 2 2020